jeroljohnson:
I was considering posting this but Scalzi beat me to it. Still, it is worthy of reblogging. Hell, it is worthy of memorization and I might damn well do that.
Originally posted on Whatever: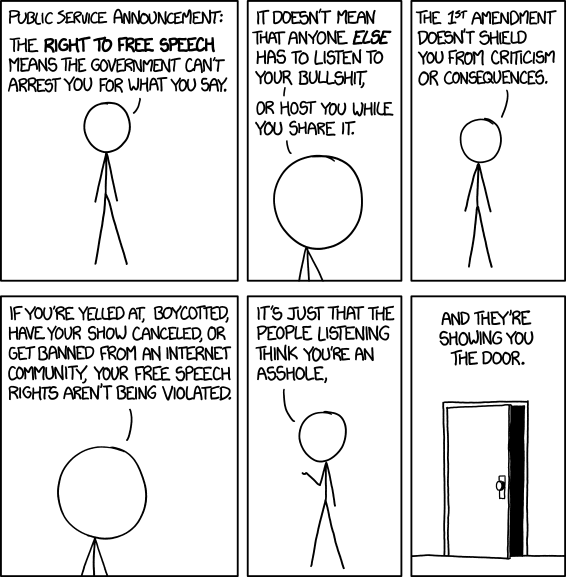 If you click through to the cartoon on the xkcd site (click on it above to do that) the mouseover text on the cartoon is worth reading, too.